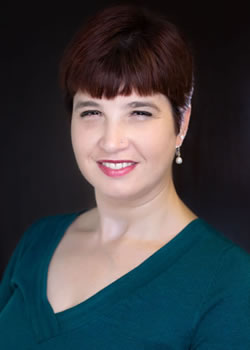 As long as I can remember, I always wanted to be a doctor. At an early age, I knew my purpose was to care for and restore function and health in people's lives. As I grew older, strength and conditioning became an integral part of my life. Just before graduation from the University of Idaho in 2001, I worked as an assistant strength and conditioning coach for the Idaho Vandals. Those three months of working with athletes shaped my future as a chiropractor.
After graduation, I worked as a certified personal trainer instructing clients in weight loss programs, resistance training, water aerobics, floor aerobics, and Pilates.
Knowing I wanted to work closely with athletes, I decided to become a chiropractor. At Western States Chiropractic College, I studied anatomy, physiology, biomechanics, and a plethora of other subjects that gave me the tools to help patients and athletes to reach their goals. While at Western States, I participated in the Sports Medicine Club. This enabled me to work one-on-one with athletes in a variety of sports.
After graduating with my Doctorate in Chiropractic in 2007, I worked as an associate chiropractor for seven years. In 2014, I opened my own chiropractic clinic in Federal Way, Washington.
Having treated patients for more than a decade, I've taken to heart the importance of a personalized, individual approach to health and wellness for each patient I treat. Every person's body, concerns, challenges, and desires are unique. I aim to treat, educate, and support each patient to reach their health goals.
In my practice, I use several types of chiropractic treatment techniques and tools to meet the variety of preferences and physical needs of my patients.
In my personal time, I enjoy attending Seattle Sounders matches with my husband, golfing, playing with my adorable boxer and kitty, and creating jewelry for friends and family.
Professional Affiliations and Volunteer Work
 Washington State Chiropractic Association
 Washington State Sports Council
 Seattle to Portland Bicycle Marathon
 Seattle Marathon