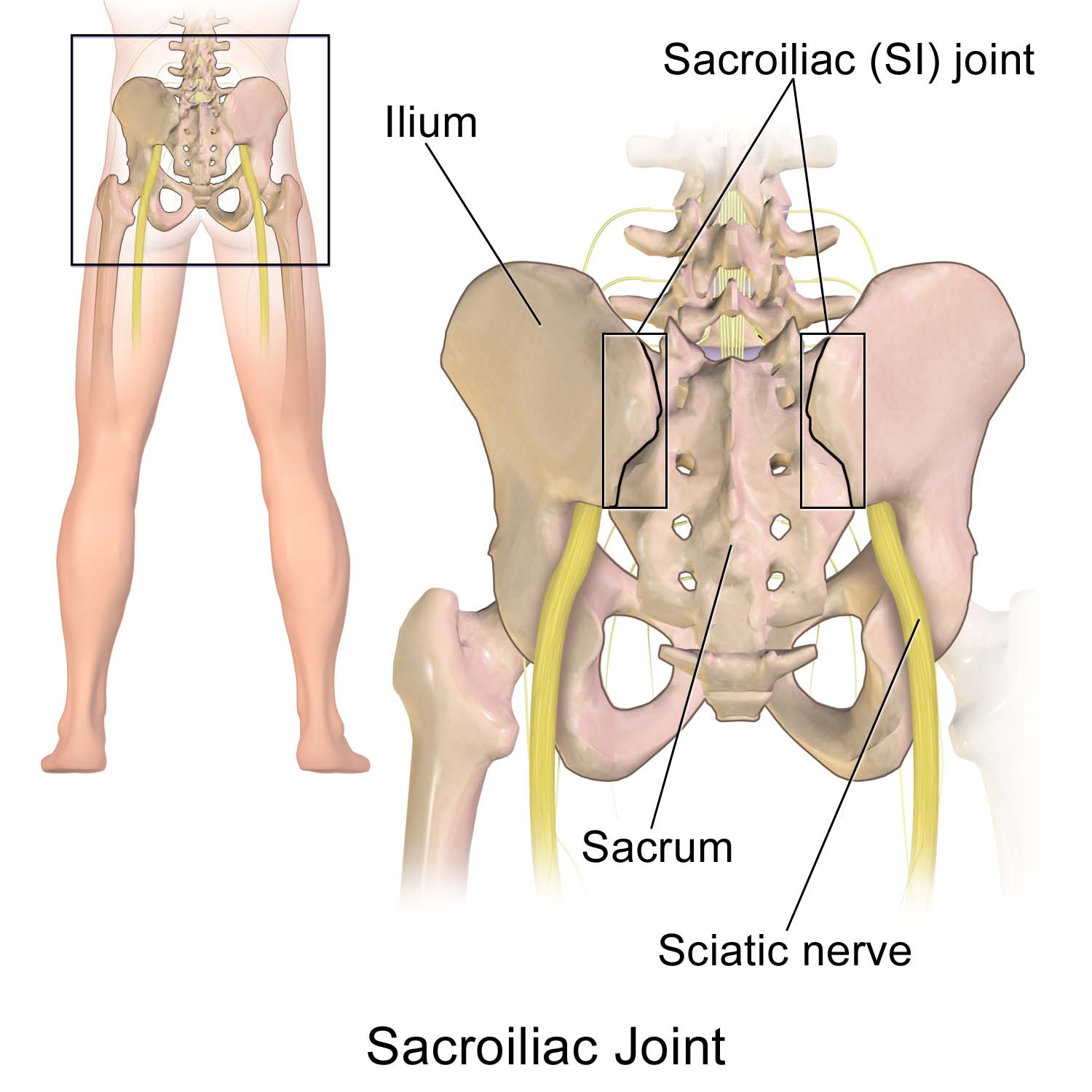 Effective Solutions For Sciatic Nerve Pain
What is sciatica? Sciatica is leg pain caused by a pinched nerve in the lower back. Although the pangs begin in nerve roots located on either side of the lower spine, they then course through the sciatic nerve, which runs the length of each leg from the buttock down to the foot.
The leg agony, called radiculopathy, "is often worse than the back pain," says William A. Abdu, MD, medical director of the Spine Center at Dartmouth-Hitchcock Medical Center. Usually felt in one leg, the sensation "can be intolerable," says Birgit Ruppert, a physical therapist at the Spine Center. "Some people liken it to the nerve pain you experience if you have a toothache."
Why it happens! The most common cause is a herniated disk: When a disk develops a tear or crack and bulges into the spinal canal, it can pinch the sciatic nerve. Usually symptoms clear up within about 6 weeks, but for some people, the pain can last.
Chiropractic Care
Sixty percent of people with sciatica who didn't get relief from other therapies and then tried spinal manipulation experienced the same degree of pain relief as patients who eventually had surgery, found a 2010 study in the Journal of Manipulative and Physiological Therapeutics. The 120 people in the study saw a chiropractor about 3 times a week for 4 weeks, and then continued weekly visits, tapering off treatment as they felt better. In people who responded to chiropractic care, benefits lasted up to a year. "Spinal manipulation may create a response in the nervous system that relieves pain and restores normal mobility to the injured area," says study researcher Gordon McMorland, DC, of National Spine Care in Calgary, Alberta. "It also reduces inflammation, creating an environment that promotes the body's natural healing mechanisms."
Acupuncture
"You can get relief as soon as the first session, though it takes about 12 sessions to see improvement," says Jingduan Yang, MD, assistant professor at the Jefferson Myrna Brind Center of Integrative Medicine at Thomas Jefferson University. A small study in the Journal of Traditional Chinese Medicine found that of 30 people with sciatica, 17 got complete relief and 10 saw symptoms improve with warming acupuncture, in which the needles are heated.
Yoga
A study in the journal Pain reported that people with chronic back pain who practiced Iyengar yoga for 16 weeks saw pain reduced by 64% and disability by 77%. Although yoga's effects on sciatica are less clear, gentle forms may be beneficial. By strengthening muscles and improving flexibility, a yoga practice can help sciatica sufferers "move and function better so they don't fall into a posture that aggravates the sciatica," says James W. Carson, PhD, a psychologist at the Comprehensive Pain Center at Oregon Health & Science University. For extra grip and stability, try these grip socks from Natural Fitness.
Massage
Don't expect a chilled-out spa massage if you have sciatica. In this instance, trigger-point therapy is best, says Jeff Smoot, vice president of the American Massage Therapy Association. The sciatic nerve sits underneath a muscle called the piriformis, which is located beneath the glutes. "When the piriformis muscle gets tight, it pinches the sciatic nerve, causing tingling and numbness down into the leg," says Smoot. He applies pressure to irritated and inflamed areas, or trigger points, in the piriformis muscle, as well as in muscles in the lower back and glutes. Typically, Smoot schedules treatments 7 to 10 days apart. If patients don't see progress by the fourth visit, "they need to try another form of therapy," he says.